Applications for the SBM CDT are now OPEN!
A 4-year DPhil programme with synthesis at the core
The EPSRC CDT in Synthesis for Biology and Medicine is a four-year DPhil (PhD) programme that offers joint academic-industrial training in cutting-edge synthesis and its impact on significant problems in biology and medicine.
Want to learn more about the Oxford CDT in Synthesis for Biology & Medicine? Students and the Directors share their views on this DPhil (PhD) programme.
Comprehensive cohort training programme in all aspects of synthetic chemistry. Students are admitted to the programme and not a specific research group.
Designed with and supported by major international pharmaceutical & agrochemical companies, each offering specific expertise to enhance the CDT's training.
Research Projects are clustered in six Project Fields to enable multiple researchers to approach substantial problems that are too challenging for a single doctoral student.
We have an open-access policy in what we teach and what we do, to ensure free exchange of information and expertise between all partners and the overall research community.
Free Exchange of Information
Scientists on the SBM CDT programme will not file for patent protection on any of their research outputs but will make them freely available.
The SBM CDT course material is available to download for free, as a useful resource for graduate students and the overall teaching and research community.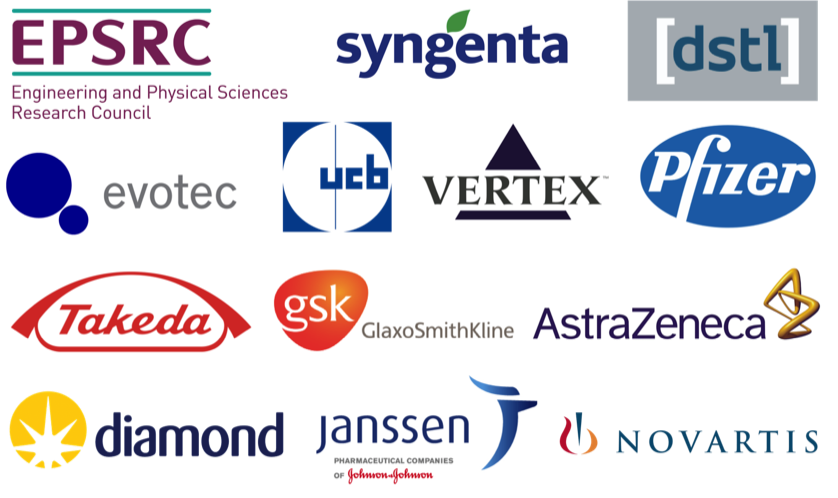 Department of Chemistry
Chemistry Research Laboratory
12 Mansfield Road
Oxford, OX1 3TA